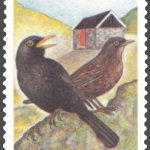 Cărţi poştale trimise:
21
Cărţi poştale primite:
25
Cărţi poştale în progres:
0
Stele primite:
5.00
Ţara:
Polonia
Limbi:
español, English
Membru din:
10 Aprilie 2020
Ultima activitate:
17 Octombrie 2020
Hello, my name is Rafa. I work in Polish Post. I'm a fan of ski jumping. My favourite postcards are that ones with birds, cats, animals, nature, plants, flowers, landscapes, ski jumping and trams. I also like the typical turistic postcards showing your city/country.
Have a nice day!