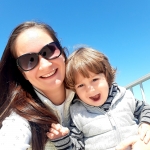 Cărţi poştale trimise:
25
Cărţi poştale primite:
22
Cărţi poştale în progres:
4
Stele primite:
5.00
Ţara:
Turcia
Limbi:
Russian, English, Turkish
Membru din:
01 Septembrie 2019
Ultima activitate:
20 Octombrie 2020
Hi!

My name is Yulia, I am a Russian, living in Turkey for 10 years. I read books, go to cinema to watch new animated and action movies, play with my son in parks, spend much time by the sea and adore black coffee with milk.

I would be happy to receive the following postcards:
- national clothes and food;
- museums and museum exhibits;
- flamingo / owl;
- tea and coffee / cups and mugs;
- desserts and sweets;
- cactuses and succulents;
- shaped cards;
- flags / maps;
- Keep calm and...
- Blue cats;
- postcards with matching stamps;
- Города России от Картинка 24 (есть Брянск, Владимир, Кижи, Москва, Нижний Новгород, Рязань, Санкт-Петербург)
- Ящики Почты России.

But, of course, all postcards are welcome!