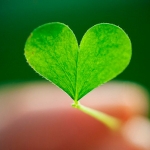 Cărţi poştale trimise:
15
Cărţi poştale primite:
17
Cărţi poştale în progres:
2
Stele primite:
5.00
Ţara:
Rusia
Limbi:
Some German, English (with translator), Russian
Membru din:
08 Martie 2020
Ultima activitate:
16 Ianuarie 2022
Hello, friends. My name is Marina. I live in Russia in the Urals.
I live with my husband and son. My son goes to school. We have a cat and aquarium fish.
I want to exchange postcards with you. My favorite themes are: orchids, horses, aquarium fish, fairy creatures (fairies, dwarves, trolls , and others).
I also collect postcards with different shoes.
I like postcards that show rain and people with umbrellas.
There are topics that I don't like: politics, sex, Gothic, postcards from packaging and advertising postcards.
Thank you for reading my text.